Building Your Confidence To Take The Shot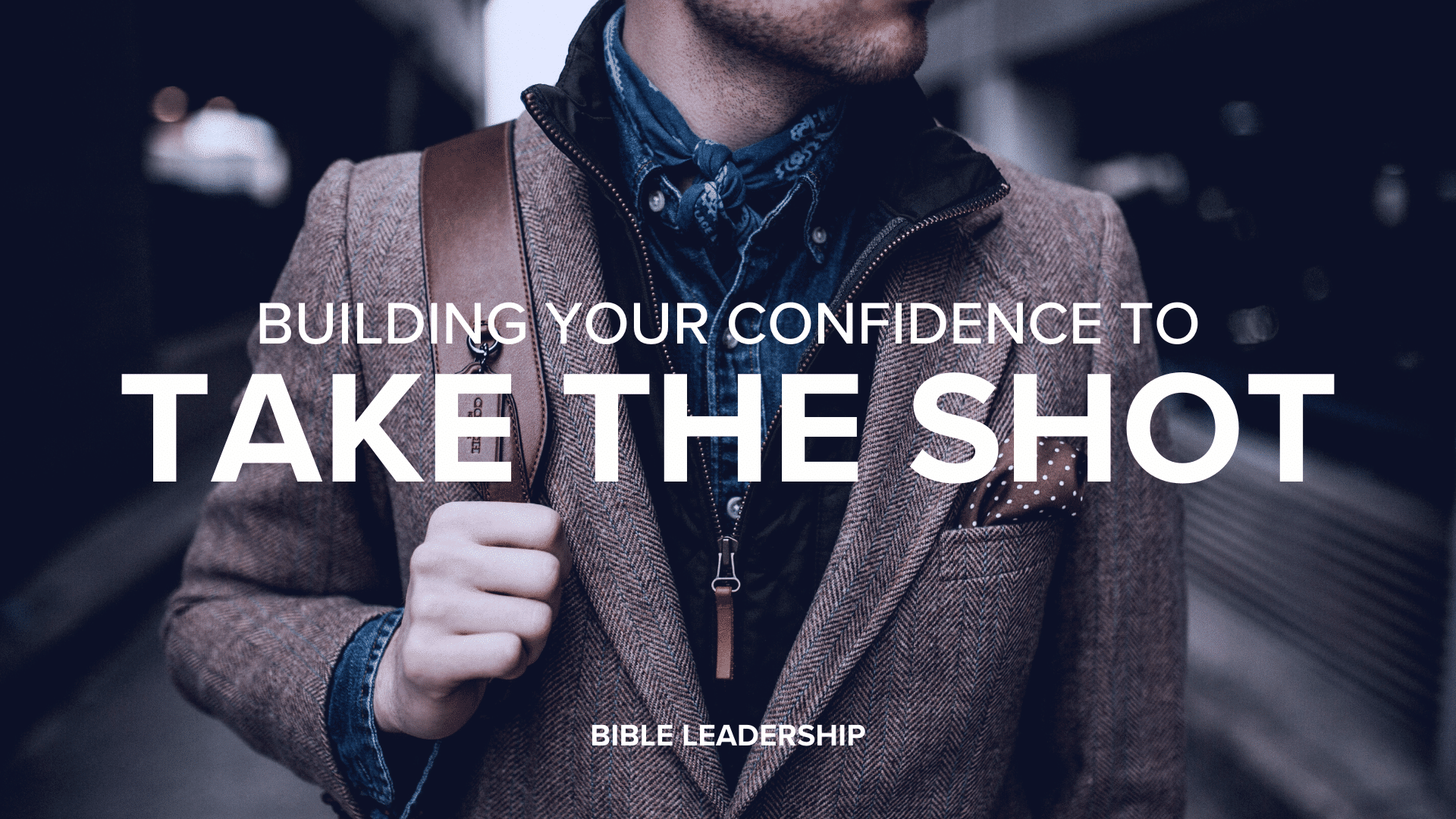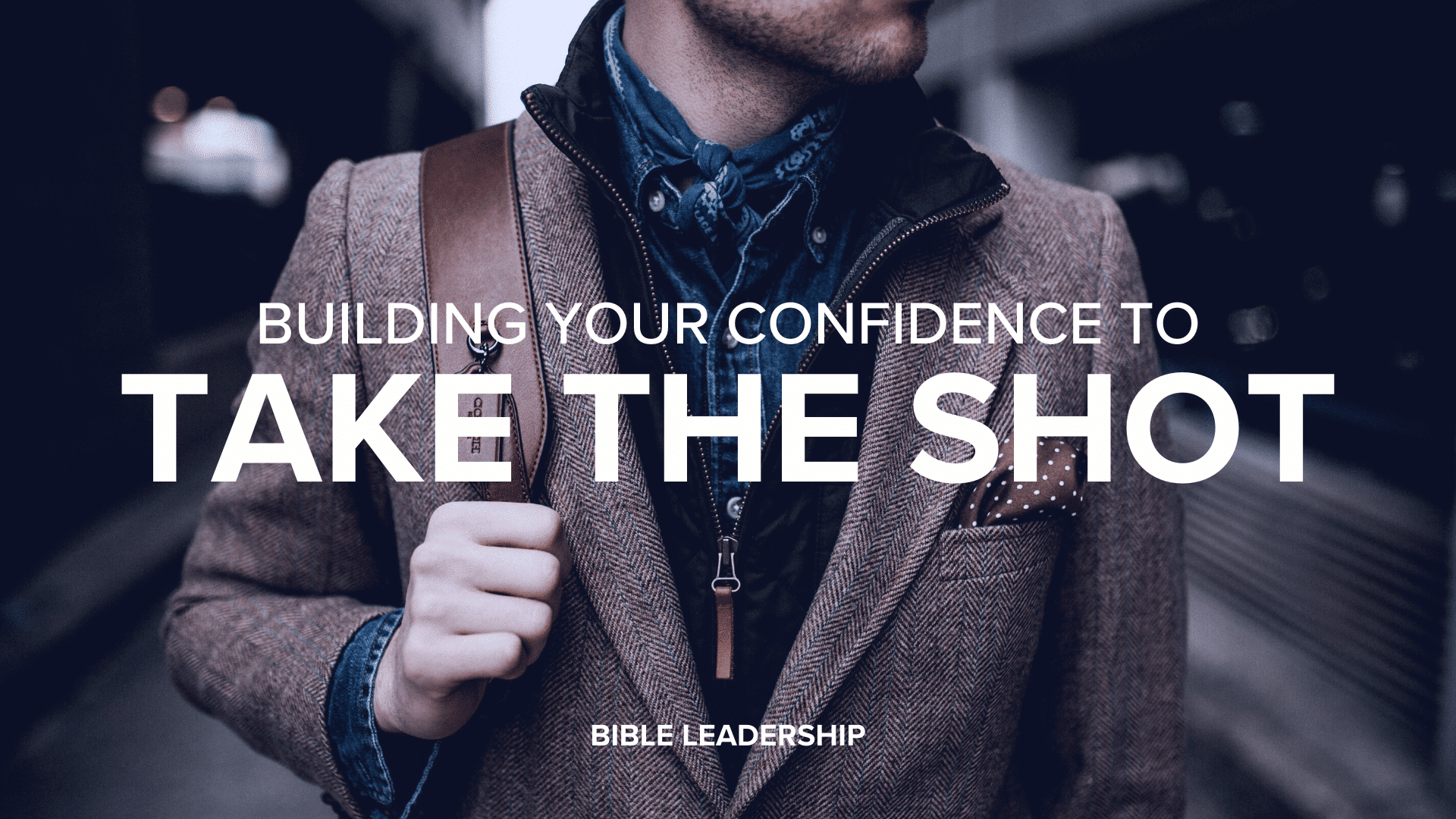 Bible CONFIDENCE is faith in God that He is going to use your strengths, skills, and even weaknesses to accomplish His purposes.   This kind of CONFIDENCE is an AMAZING advantage and results in a different view of ourselves and many more wins over the long haul.
There is no replacement for the poise and strength of knowing:
"The Lord and I can DO stuff".

"With God's help, I CAN do better than I have done. I can GET better."
"I HAVE won things so I will CONTINUE to win things. To God be the Glory." 
While it's possible to be confident because we're stupidly arrogant, a leader shouldn't underestimate the role of CONFIDENCE in long-term success.
(Sidelight) In no way am I suggesting that we shouldn't have a sober opinion of ourselves (see Romans 12:3) or that we should neglect wise planning.  You can be humble and still have a Spirit-empowered confidence in God that you and He tend to win at the things He is calling you to.
Here is the deal:
1000 little wins make you feel like you CAN win, or at least tend to win. 
But 1000 little cop-outs will train you to view yourself as someone who has little strength, surrenders easily, and doesn't do well with challenges.  
SO many people talk too much about what they'd LIKE to do.  But MERE TALK causes severe disequilibrium in a leader.  It doesn't matter how much we SAY something is important to us if we KNOW we are allowing our action muscles to atrophy.  
No one can lead long who secretly thinks of themselves as a coward.
Leaders who make excuses for why they AREN'T taking action will tend to opt out of more stuff and feel worse and worse about themselves. When leaders don't have little wins to point back to, their likelihood of failure goes way up.
Without CONFIDENCE, we'll just take the shot a lot less often.
So what do we do to build confidence?
We DO Stuff. 
We do 1000 things that God is leading us to courageously do. We practice taking faith-filled risks that will help others and make us better. 
David obviously believed it was God who was giving him the victory when he fought Goliath, but HE still had to have enough courage to run out there and fight.  And he had that courage because he had repeatedly seen the Lord deliver him in similar challenges before (see 1 Samuel 17:34-37).
We get ourselves into situations where we can PRACTICE: 
Resolve.

Having GUTS.

Stick-to-itiveness.
Resourcefulness.
I'm not gonna stop.
Find a way.
When we do this, we build a deep psychological reservoir of "pulling it off".
Is there is a danger of pride here?
Of course!  But there is an equally destructive danger if we shrink back – cowardice!
How much good is left undone because leaders won't strap on a backbone and GO?
Determine to give God the glory for the victory, but don't allow the fear of appearing prideful (a form of pride itself) keep you from DOING what you are here to do.
You and God can DO things.  
DOING them with dependence on God will etch a chronology of His faithfulness on your soul.
Lord,
The enemy tries to convince me to just quit trying – that I'll never be useful. Help me courageously step out and practice DOING the things You are calling me to do. In Jesus' name. Amen.
Was this helpful?  Let me know below and share this post.