Four Things You Desperately Need From Community (How To Develop Your Spiritual Leadership This Year Part 3)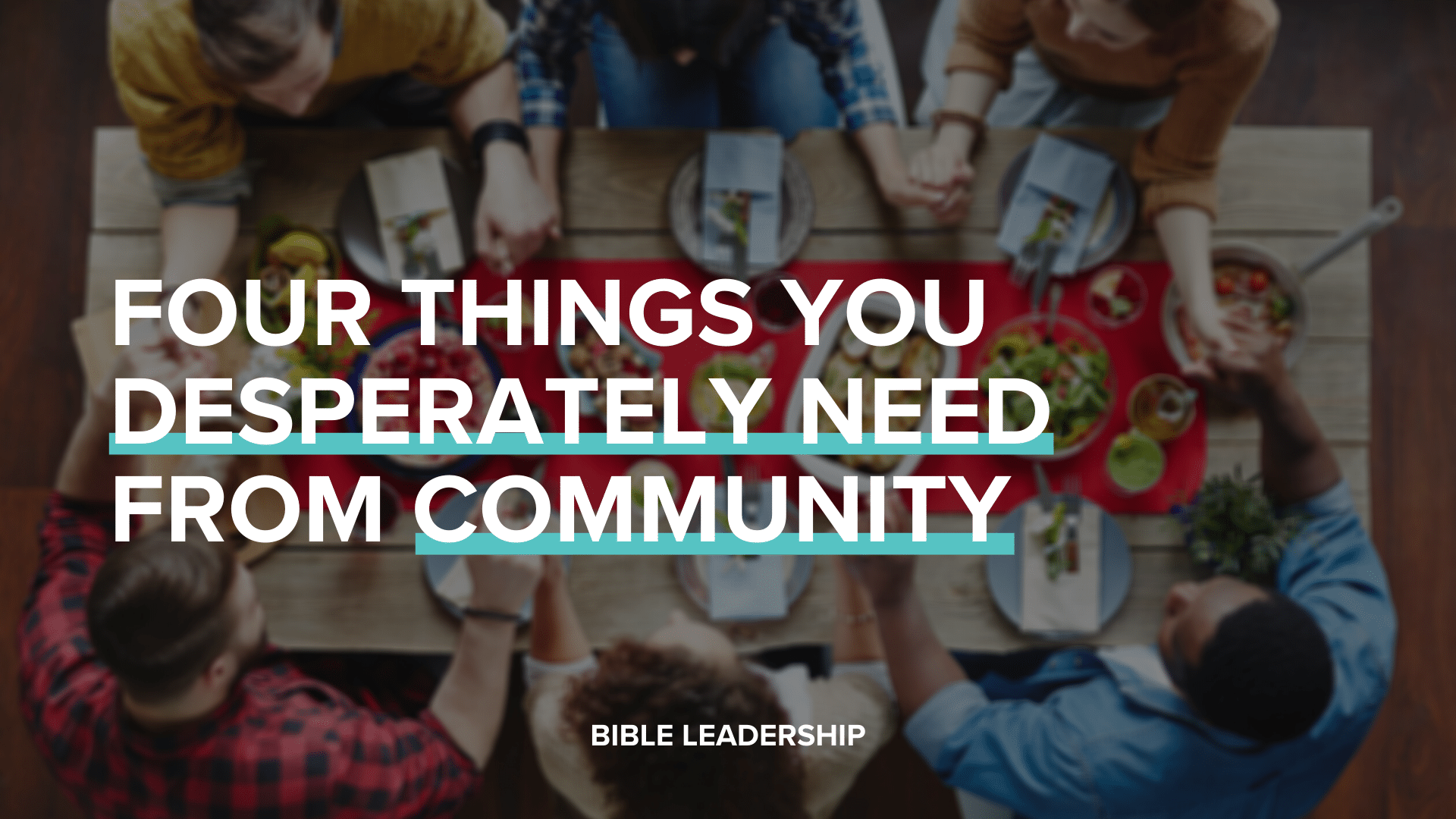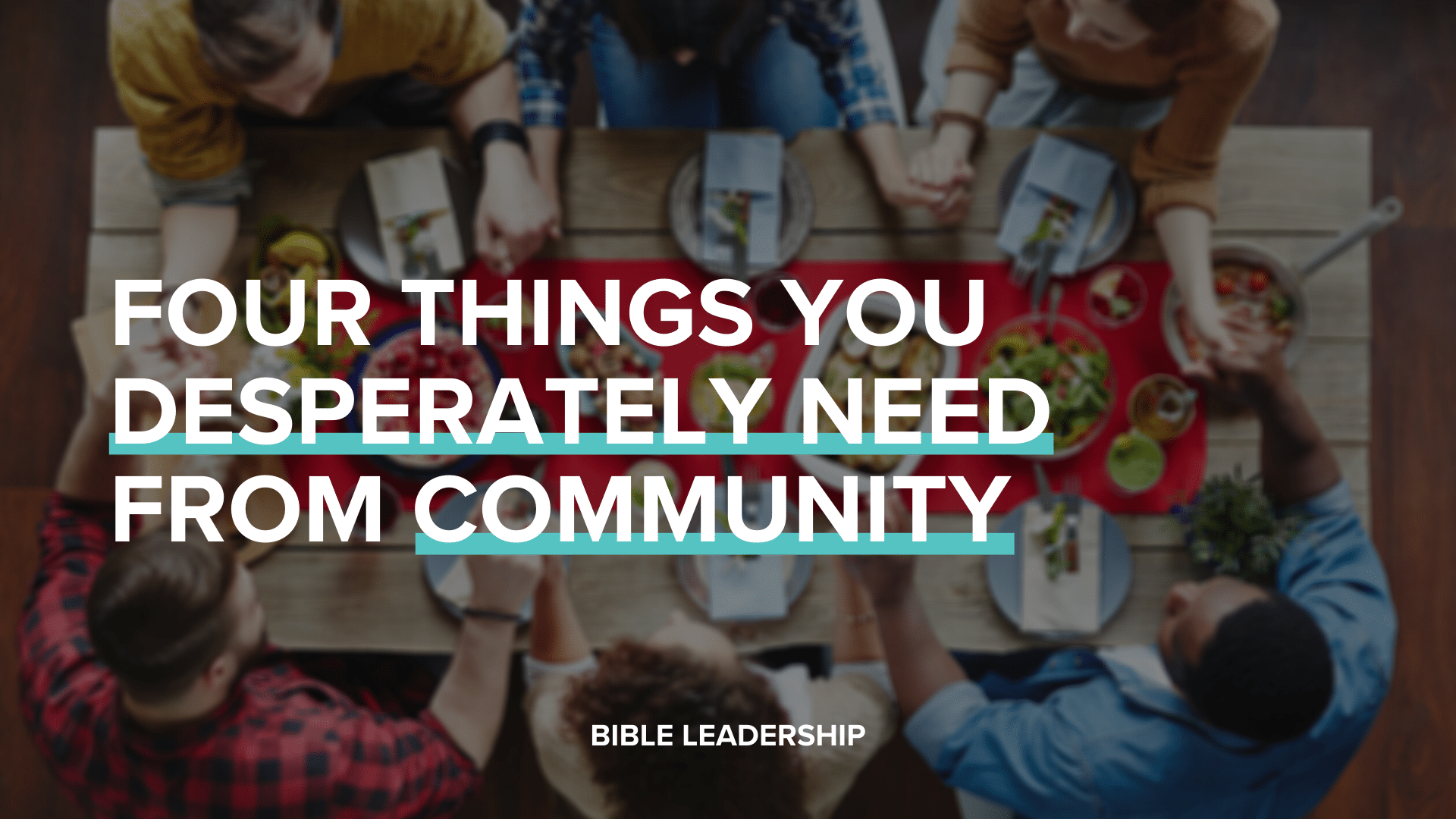 Read Time ~4 Minutes
Leadership lesson: God sends people as guideposts to keep us from stupid decisions.
Exceptional leaders know they can't TRULY reach their potential without a group of outstanding support surrounding them.
Why? Because we often make our stupidest decisions in isolation. 
No matter how impressive our gifts, we need God to use OTHERS to help us get to the finish line.
Leader-types tend to rely on themselves. After all, they are often the catalyst to things getting done. They're used to going first. 
And this is a tremendous help . . . Except for when it's not, because that leader's thinking is off, wrong, or backward.  Whoa to the leader who doesn't have anyone to tell her when she is wrong.
Consider David.  
He was destined to be king. 
Samuel had picked him out of all his brothers to declare that he was going to be the king after God's own heart. For crying out loud, this is like a sure thing. Surely HE doesn't need to worry about messing it up.
In the context of the narrative of 1 Samuel, David is in a season of test-passing.  
Is he truly a godlier king than Saul? 

Will his decisions identify him as a king of integrity, indeed an anointed vessel sent from the Lord?
But David was in a low moment (ever been there?). 
He and his men had protected Nabal's workers (1 Samuel 25:7-8). Demonstrating gratitude for such a favor was custom. Instead of that, Nabal publicly denounced and dishonored David (1 Samuel 25:11,14). 
Maybe it was late in the day, and they were hungry.
Perhaps David was uncharacteristically grumpy. 
Whatever led to the impulsive decision, swords of vengeance were strapped on and ready to shed blood (1 Samuel 25:13).
Yet just before making a decision that would misrepresent God, hurt his public reputation, and likely haunt David for the rest of his life, Abigail stepped in and demonstrated the kind of friendship we all need (even at risk of her own life)!
David's interaction with Abagail demonstrates how, no matter who you are, you are in DESPERATE need of the following from others (AND you need to GIVE it!). 
1. Reminders of God's Promises 
Abagail reminded David of the promise God had made to him (See v. 30-31).
​

2. Emotional Empathy
Abagail ministered to David's emotions (Here is some FOOD, a public apology, and public honor (See v. 23, 27-28).
3. Accountability
Abigail's counsel kept David's hand back from an evil direction (this is NOT an action becoming of God's king (See v. 26).
4. Perspective
Abagail gave David insight into what God was doing in his life (See v. 30).
Wisely, David recognized her redirection (v. 33) as God using Abigail to get his attention (v. 40). 
The point? 
In a crucial moment, God used Abigail to be a guidepost in David's life, just as He uses others as guideposts in ours.
Even kings need the loving counsel of others if they're to live up to their potential as kings.
Leaders need companions.
You and I need the camaraderie and protection of the Body of Christ to be the BEST versions of the leader God has called us to be.  
Sure, David had a promise – but he couldn't FULFILL that promise without the reminders, encouragement, counsel, and insight of the people of God. 
Neither can you and I fulfill God's will without others.
Leadership lesson: God sends people as guideposts to keep us from stupid decisions.
For Reflection:
Are you intentionally putting yourself around others who love you enough to remind you of you God's promises, minister to your emotions, and admonish you against foolish or evil decisions?

Do you have ears to hear God correcting, advising, or redirecting you through the counsel of others?
If it was helpful, it's super encouraging to me when you comment and share this resource.
Posted on February 6, 2019