How Does One Reconnect with Jesus?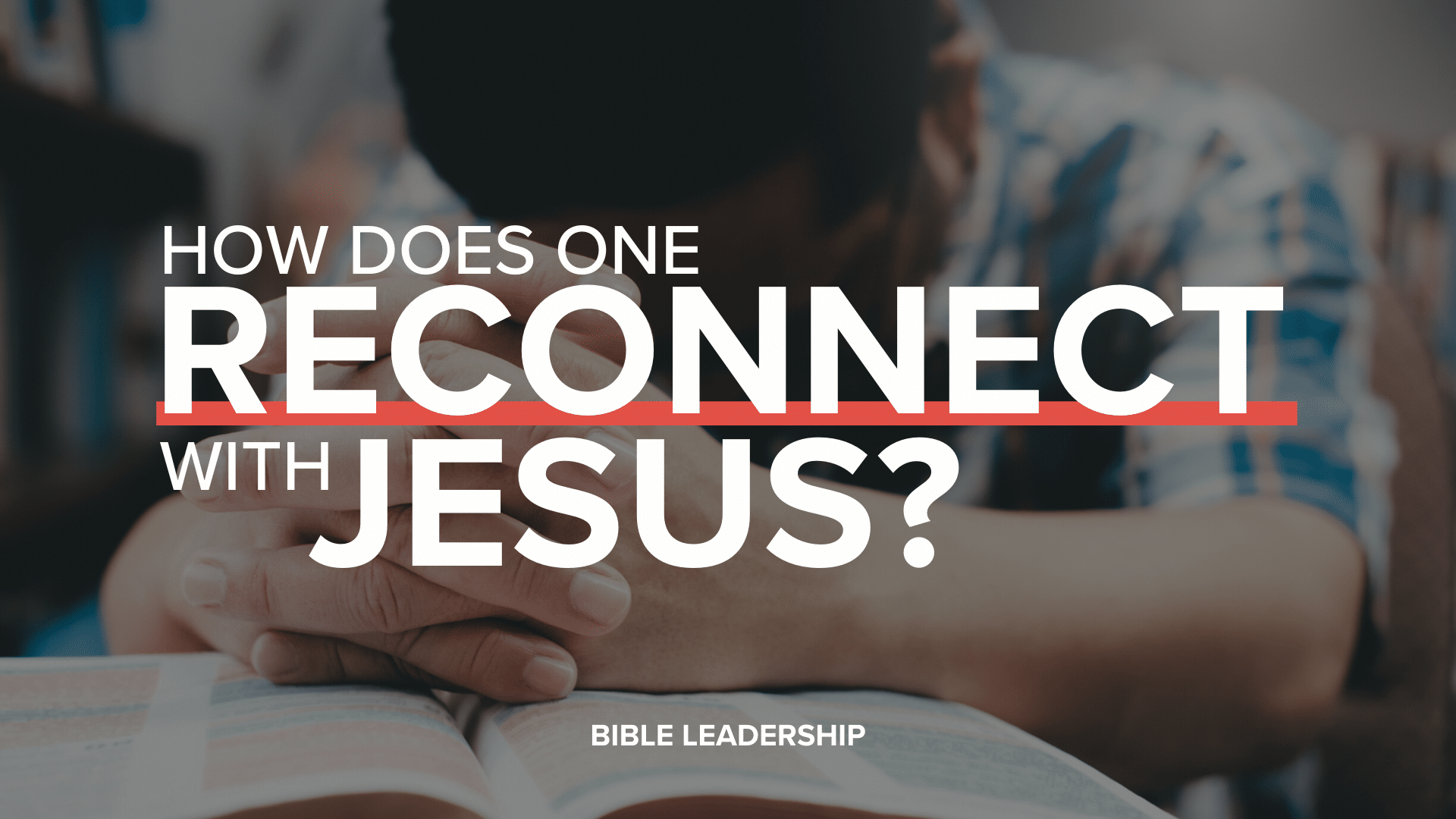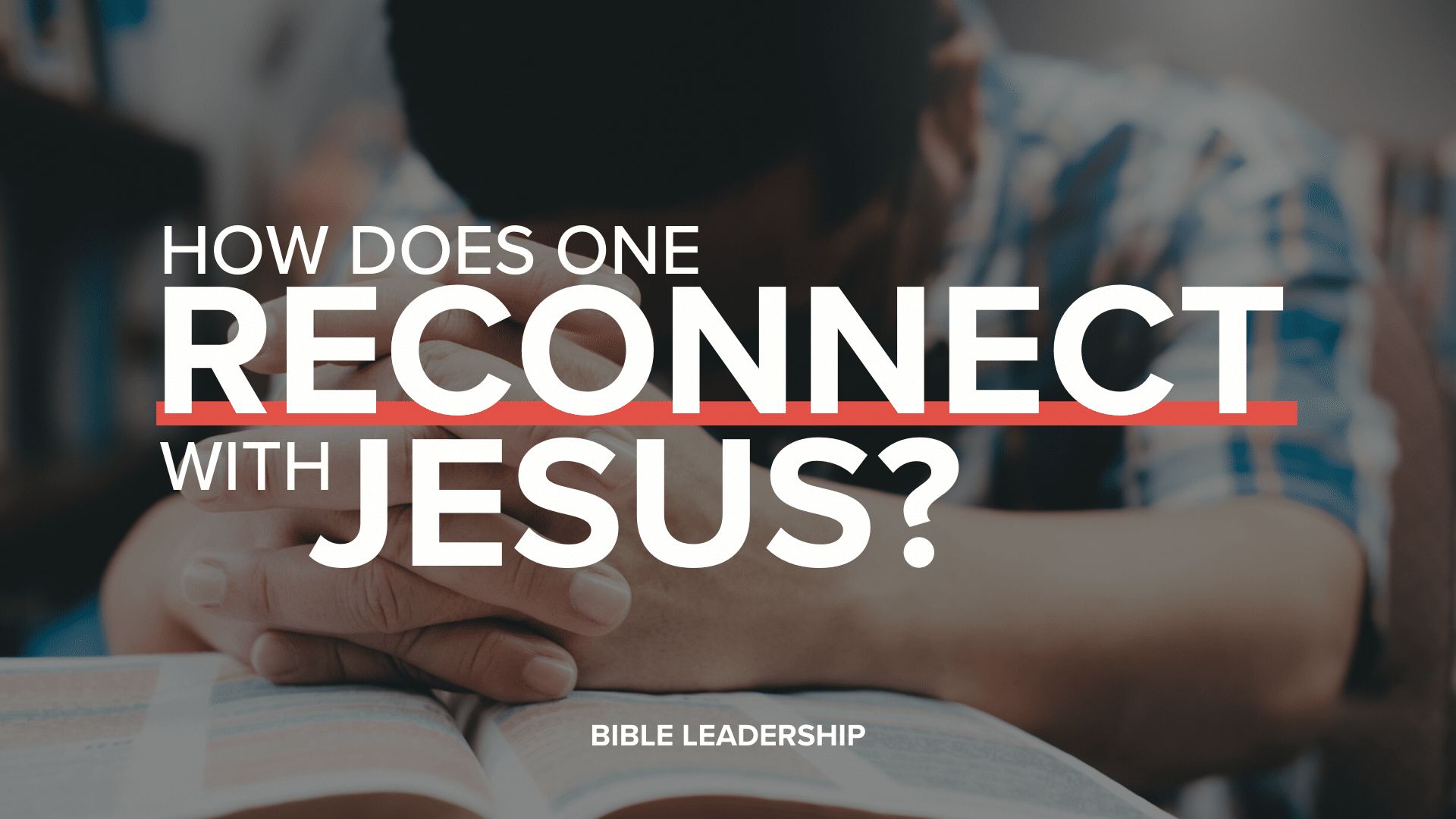 Reconnecting with Jesus is the simplest thing in the world.
Maybe you've been away from God and find yourself with a desire to be closer with Him, but your feelings of shame are overwhelming.
Whether you've been drifting further from God, or radically rebelling against Him, allow me, as a fellow struggler, to make some suggestions:
Talk to Jesus. Simply, like a child.
The Bible is full of cautionary advice that we need to keep a childlike heart, trusting that Jesus loves, delivers, and saves us and that we can't earn God's love or favor.
So tell Him you're sorry for wandering.

Tell Him you're beaten up from neglecting him.

Tell Him that you're surprised just how easily you were pulled away.
Ready for some GREAT NEWS?
Jesus said if we confess our sins, He is FAITHFUL (it's a sure thing that He'll do it) and JUST (forgiving you is the morally RIGHT thing for Him to do on account of Jesus' atoning death).
"But if we confess our sins to him, he is faithful and just to forgive us our sins and to cleanse us from all wickedness." (1 John 1:9, NLT)
Don't try to 'get clean.'
Jesus won't accept this offering because YOUR clean isn't enough to clean your dirty.
It never was.
We have to approach Him by faith (see Ephesians 2:8-9), believing (even if our faith is small in our eyes) that He loves us and must do all the cleaning.
"No," Peter protested, "you will never ever wash my feet!" Jesus replied, "Unless I wash you, you won't belong to me."(John 13:8, NLT)
Don't try to do this perfectly.  Jesus loves you the way you ARE. When you're returning to Jesus, you're returning to someone who loves you.
Instead, approach His throne boldly, assured of His glad welcome (see Ephesians 3:12 TLB).
Draw near through the Bible.
While prayer is the way we talk to God, the Bible is the primary way He talks to us.
Still, too many try to tackle THE ENTIRE BIBLE right away. This juggernaut of an endeavor is unnecessary and often discourages people when they don't pull it off.
Try this:
Just listen/read to the New Testament and focus on the words of Jesus in the book of John.

Check out the Bible app. This app is the best one for most people. Plus, there are a lot of good plans to give you some direction in reading.

Enlist someone else who also reads the Bible to ask you about your reading consistency (or permit them to at least). 

Veer from the reading plan when it's not working. That means read a Christian book or review a sermon – the win is to keep things fresh.
Here is a short video about a simple approach to starting (or restarting) with the Bible.
Put good stuff in to keep getting healthier.
If you were prepping for a marathon, eating a ton of junk food begins to work against you. Likewise, it's important to ask, "What am I ingesting that is working against me?" 
Unhelpful things include negative influences (see 1 Corinthians 15:33), and known sin* (see Romans 6:1).
*Notice this was the fourth item down on the list. That's because we don't START with getting cleaner (see 1 & 2).
Get around spiritually warm people to get warmer.
Though God's people are imperfect, they are still the imperfect vessels He uses to keep us inspired, learning, and loving.
Whether in person or via digital community, because Jesus INHABITS His church, part of drawing near to Him INCLUDES drawing near to His people.
If you're looking for one, consider joining the Fierce Online Family.
Listen to GRACE-filled teaching.
For some people, a very RULE BASED concept of a relationship with Jesus may have been part of your upbringing (even if unintentionally).  It's a smart idea to stick close to spiritual family (church) that keeps this faith-walk about Jesus' grace and love toward US, not our performance for HIm.
Teaching or church environments that are highly legalistic (directly or indirectly implying that we have to KEEP God happy) will ultimately stunt your spiritual progress.
You don't have to do this perfectly.
Persistence beats perfectionism.
He loves you for you.
Just take the next step.
Prayer
Heavenly Father,
I return to You. I come to You in the name of Your perfect Son, Jesus Christ. Your Word says we are saved by grace through faith as a gift from You.
I believe that there is nothing I can do to earn salvation.
Even so, I believe that You love me and that Your sent Jesus to be, not only the Savior of the world but MY Savior.
I believe He died on the cross for me and bore ALL of my sins, paying the price for them.
I believe in my heart that You raised Jesus from the dead.
And I trust that JESUS is the only one who can make me clean.
Change my heart to love and yearn for You, and to do all things with Your power and help.
Lead me to others who know You truly, and can help me grow stronger and stronger in You.
Eternally grateful,
Amen