How to Develop Your Spiritual Leadership This Year (Part 1)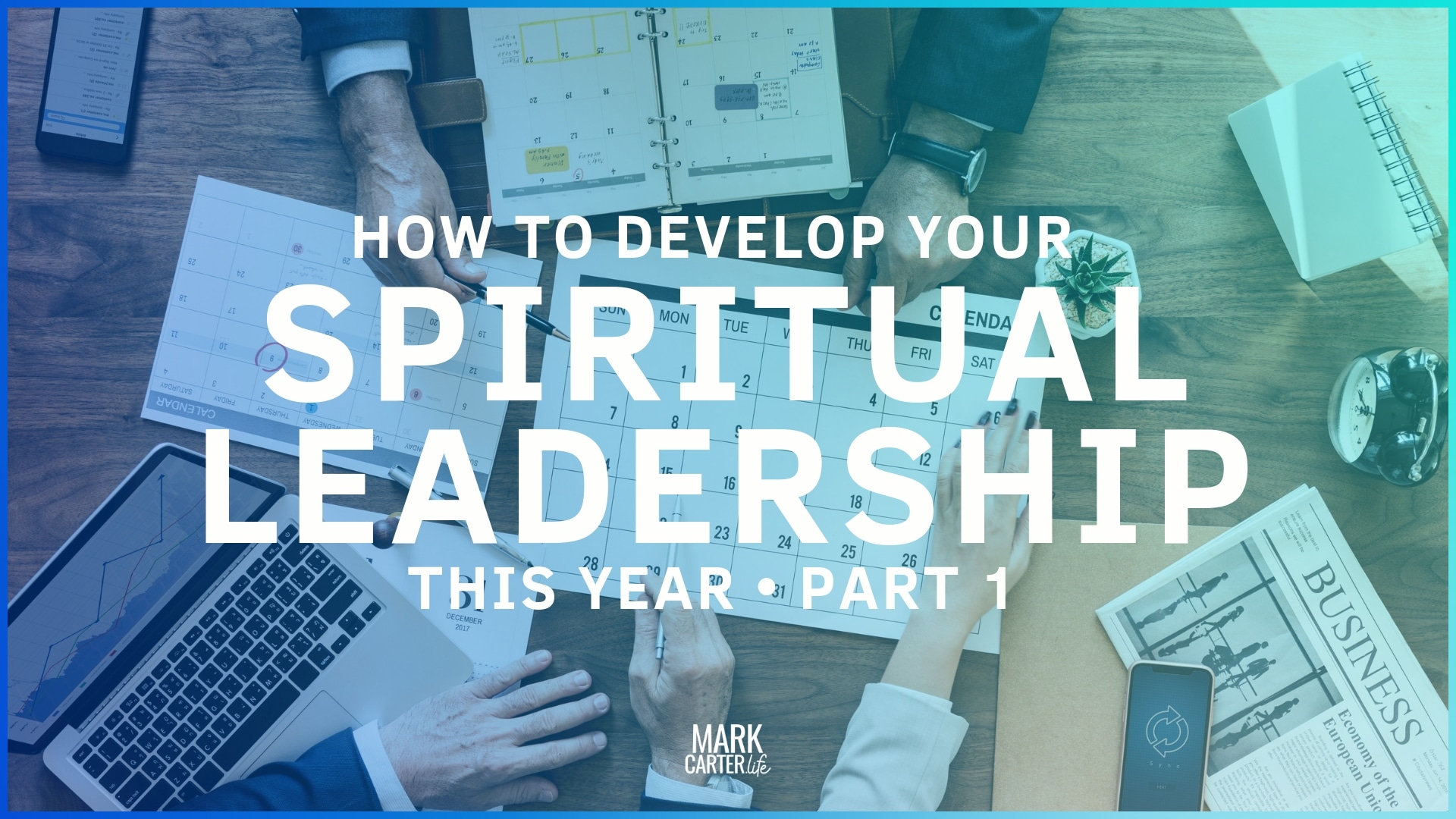 Read Time ~6 Minutes
Develop: To grow, or cause to grow, and become more mature, advanced, or elaborate. To start to exist, experience, or possess.
Wouldn't it feel horrible to squander this year when it could have been characterized by taking radical, spiritual leadership ground?
Even if you don't think of yourself as a leader – keep reading – because you never know what might happen if you will keep watering the seeds of potential God has put within you.
There are three things you'll need to grow as an effective spiritual leader.
Learning (Understanding to grow FROM)

Community (People to grow WITH)

Service (Competence to grow IN)
We'll pull each one apart over the next few weeks. Let's start with LEARNING.
"The wise get all the knowledge they can . . ." (Proverbs 10:14, GNB) 
Getting Started 
Don't know where to start? The most basic level would be to start with the Torch of Faith Sunday Experience (or your favorite local church) and podcast.
Why it's helpful:
All healthy spiritual leadership is attached to the local church. If you're unsure about actually attending a church, streaming online or listening on the way into work can be a great intro to the content that will draw you toward Jesus and His ways.
Next Step
A true spiritual leader learns to lead by watching how God leads in the Bible.
Why it's helpful:
Nothing will make your year more different than consistent (notice I didn't say perfect) time in God's Word. Of all the books in the world throughout history, the Bible is uniquely used by the Spirit of Jesus to speak to us, shape our heart, and teach us who He is and how He feels about things.  
Suggestions: 
Try a Bible reading app. It's free and gives you lots of optional reading plans and even interacts with the pics on your phone (if you want it to). Plus, there are several free audio versions you can listen to while you read.

Try a Reading Plan. The Bible is big, and some parts are more obviously-relevant to the modern believer than others. Pick a plan that isn't too long, so you build some wins. For those who like just to be led but still want a sense of progress, try this spreadsheet to track your reading.

Want someone to read along with you to keep you going? Try the Daily Audio Bible.
Prayer
While your prayer life won't really become a two-way street until you spend time in God's Word (they go BEST together), growing the consistency of our prayer walk is how we really develop a closeness with God. 
Our problem is that, without many options, we get bored, wander in our thinking and fall off the wagon. And without direction from God through prayer  . . . where would we presume to lead anybody.
Prayer, by Timothy Keller, may be the best book on prayer I've read from a, "How do I do this?" perspective.
Why it's helpful: 
Tim gives the reader a lot of direction and coaching connected to some of the best prayer-practices found in church history. Though Keller seems slightly-suspicious of some charismatic forms of prayer that I consider to be normative and rich, the gems in this book will give you a lot to practice and ponder for years. 
Runner-up for those looking to take the pressure off in prayer would be "A Praying Life", by Paul Miller.
Leadership Books 
If you have leadership aspirations or gifting, you need to be devouring leadership material as a part of growing your walk with God.
I've found that there are certain authors that speak to our unique hearts more than others. 
Two authors who resonate deeply with me are Jim Collins (ALL of his stuff is worth consistently returning to) and John Maxwell. 
Anything from either of them is good, but two of Maxwell's sat at the top this year for me: "The 5 Levels of Leadership" and "Good Leaders Ask Great Questions".
Of course, not all leadership books are modular. Two of the best leadership books I read last year were autobiographies about the founding of NIKE (Shoe Dog) and the life of Jack Deere (Even in Our Darkness).
Old Books
Today's books often deposit information, but the old books shape the soul.  
Why it's helpful: 
The old books have a way of teaching us some of the timeless WHO-I-SHOULD-BE-BEFORE-THE-LORD lessons that popular whims and marketing have caused our generation to forget. 
While they can be a little more rigorous to get through (an audio version can help), they may reacquaint you with a discipleship that you didn't know you were missing, which I've found can be an antidote to our modern preoccupation with slickness.
My most recent "old book" read is John Flavel's "Keeping the Heart", and it is worth multiple listenings/readings.
Just for fun . . . And Inspiration
For years, I've been encouraged and challenged by Rick Joyner's prophetic allegories in the "Final Quest" series and now in the "Fire On The Mountain" (the latest book in this series was exceedingly helpful for thinking through recent more-public scandals in the Body of Christ). 
These "Pilgrim's Progress"-type encounters teach essential discipleship and leadership lessons while keeping the imagination engaged.  Rest assured, Rick is not trying to add to Scripture, though considers the New Testament prophetic in nature (see Wayne Grudem's "The Gift of Prophecy in the New Testament"). For those who may have a hard time with this, I'd suggest just reading them the way you would a Narnia novel.  
Imagination-tapping material like this will add some fun, bring fresh manna, will draw your heart nearer to Christ and hopefully expand your appreciation for other streams in the Body of Christ.
We're just getting started with the essentials you need to develop your leadership potential this year. In the next post, we'll walk through some AMAZING podcasts you should be listening to. 
What other books/resources have you found to be indispensable in developing as a leader?
If it was helpful, it's super encouraging to me when you comment and share this resource.
Posted on January 3, 2019