Try Some Commentaries to Go Deeper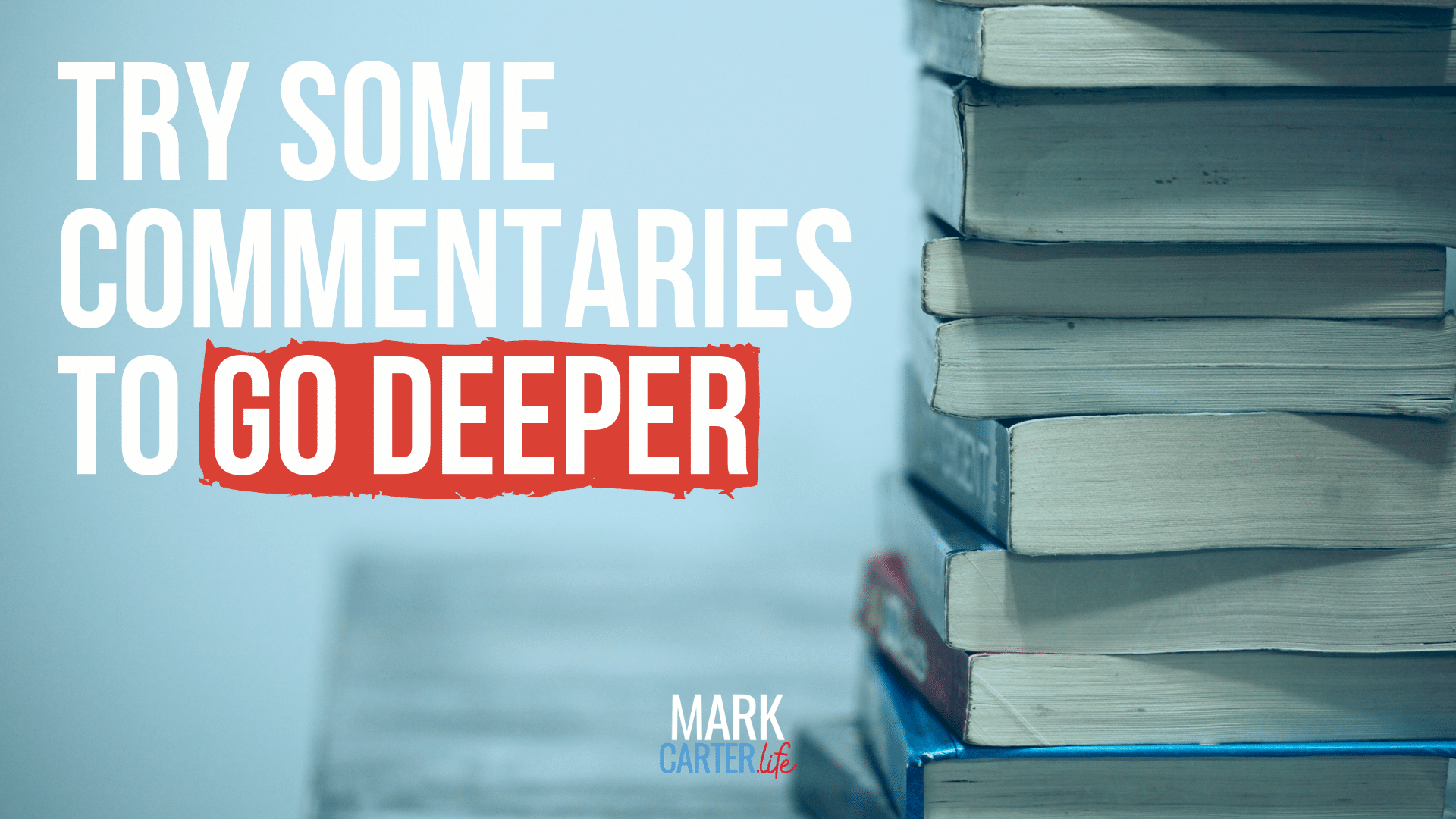 Read Time ~2 Minutes
This past weekend we talked through what it looks like to add the use of an occasional commentary to your Quiet Time.
Here are some simple commentaries for those who want to begin to add this element to their study.
Single-Volume Works on the Whole Bible
Most people should start here. 
These options will give you verse-by-verse, or chunk by chunk, commentary on the whole Bible or at least an entire testament. Ranked in order of helpfulness.
Multi-Volume Sets 
These commentaries are for when you want to do a deeper dive on a particular book of the Bible ( i.e. you want to spend several weeks in that book). Just buy ONE of these (not the whole set) for the particular book of the Bible you want to study.
Bonus!
Rick Warren's Bible Study Methods is a terrific resource for giving you a wider buffet of options of what you study in the Bible (particular characters, words, books, character traits, etc.) Highly recommended for beginners and those who are a little more advanced.
*Logos Bible Software is a premiere software application used by students, pastors, professors, and scholars. Resources here can be a little more expensive, but significantly more powerful (and sometimes they're cheaper)! If you have aspirations of studying the Bible as part of your profession at some point, I'd spend your money here rather than on more traditional books.