What to Do When You Don't Understand Your Life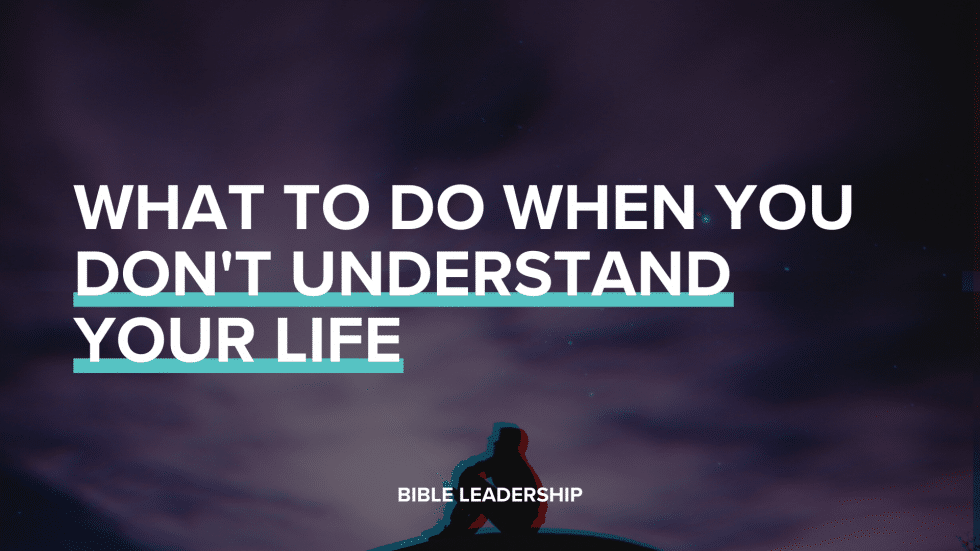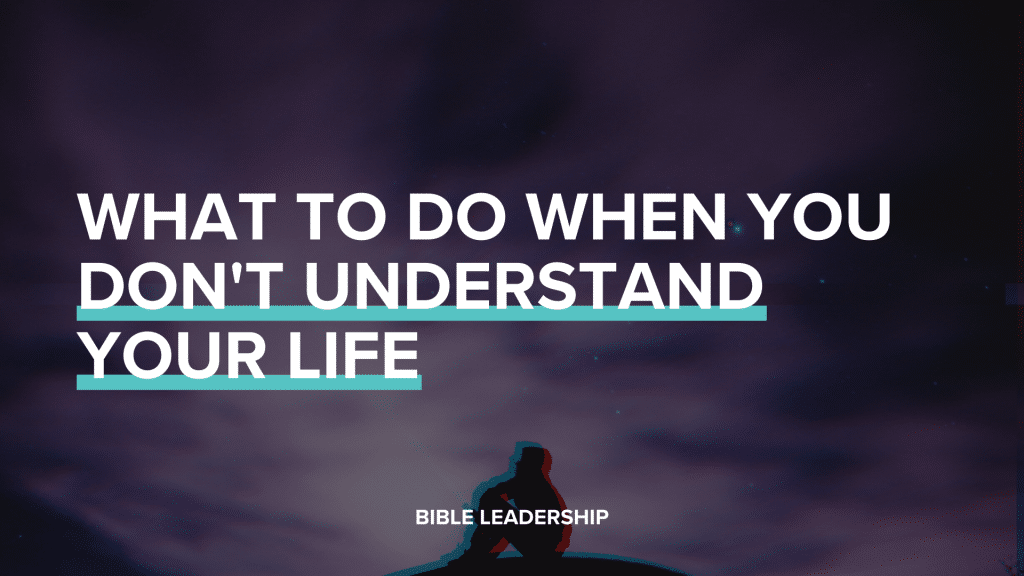 Read Time ~3 Minutes
Part of spiritual maturity is growing in faith that God tells us WHAT we need to know WHEN it's time to know it. 
There are occasions when it doesn't matter how much you RE-think your problem – you can roll it over in your mind again and again – and you're still not going to get any clearer. 
In fact, if it doesn't progress us in some way, merely reviewing the problem over and over can make us MORE confused, MORE emotionally depleted, and MORE STRESSED OUT!
Leaders, we need to know that there are times when we don't know what to do because God HASN'T SHOWN US what to do.
Worried? Don't be.
Even the mighty Elisha had times when he knew some revelation was being withheld from his understanding.  As the panicked Shunammite woman raced toward him in hopes of a resurrection for her dead son (see 2 Kings 4), Elisha confessed to Gahazi, "She is distraught, but the LORD has hidden the reason from me and hasn't told me why." (v.27) 
Sometimes the Lord just isn't revealing the way forward because He wants us to stop, let go, trust Him and wait for next steps to be revealed THROUGH HIS WORD.
Get your mind off yourself and onto God's Word.
"I pondered the direction of my life, and I turned to follow your laws." (Psalm 119:59, NLT)
The psalmist tried to figure out his life – where it was all going, how it would work out … nothing was coming! 
Then he wisely GAVE UP and went back to what he KNEW would lead him when it didn't seem like God was saying anything:
God's Word.
There is a relational, Fatherly dynamic involved in being taught by God. Consequently, a significant agenda for the Spirit of God is to train us to think, breathe, and LIVE His Word (see Romans 12:2). 
God isn't trying to create automatons but sons and daughters who are being conformed to do and think like Him – even when He doesn't directly tell them to. 
And that comes through pondering HIS WORD, not just our lives – and from praying and practicing THE WORD into our hearts.
Of course, God could just tell us every bit direction we would ever need to in one massive download. But let's be real – that would probably puff us up with knowledge (see 1 Corinthians 8:1) rather than train our hearts in loving, devoted affection and obedience.
So keep asking (see Matthew 7:7) to know and do the fulness of God's will (see Colossians 4:12). 
But while you're asking, wait patiently in your heart, trusting that your Good Shepherd may want to affect WHO YOU ARE in this season more than WHAT YOU DO.
And while you're pondering God's word, quiet yourself and humbly confess that there are times when it is more important to BE with God than to UNDERSTAND your life (See Psalms 131).
If it was helpful, it's super encouraging to me when you comment and share this post.