When You Feel Overlooked and Forgotten By God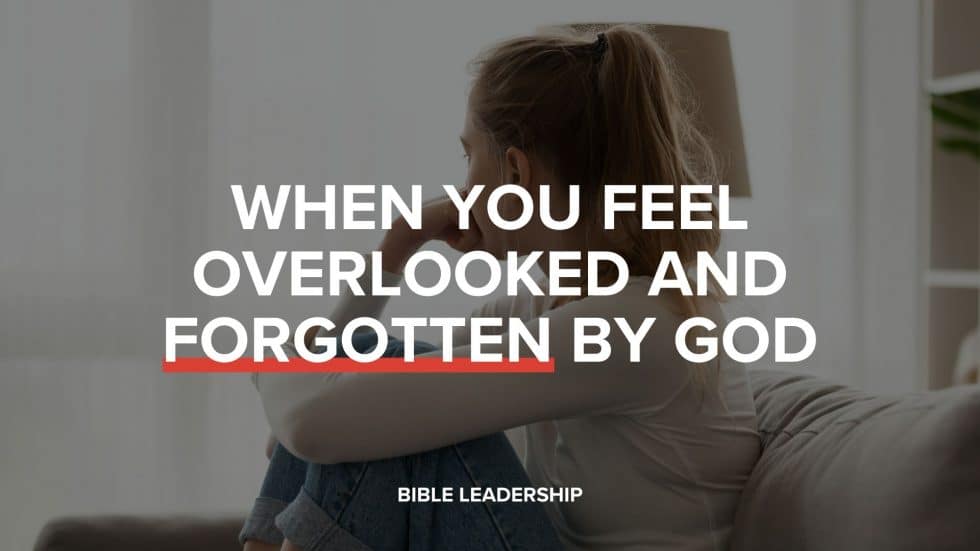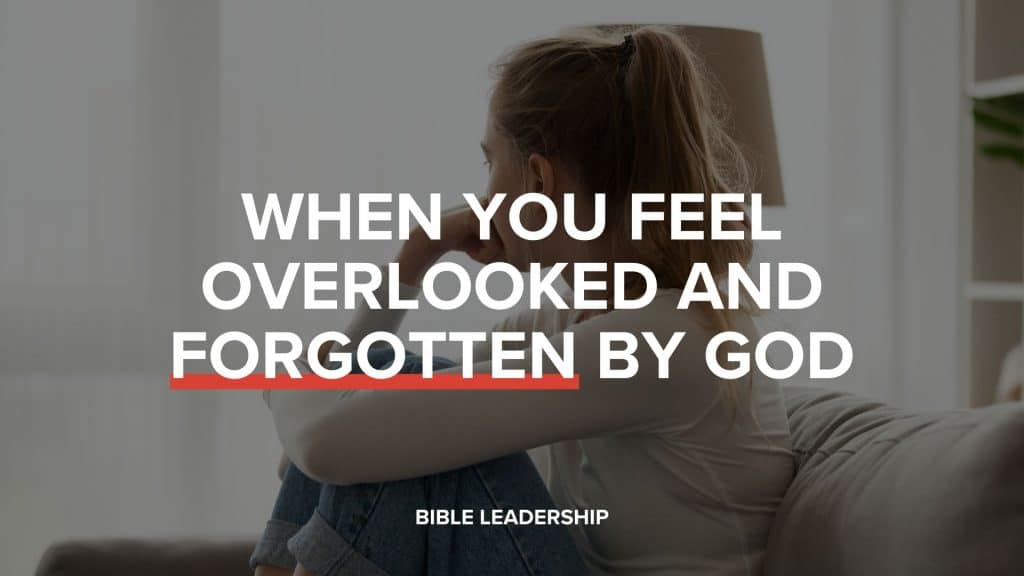 Elijah was beginning to move in power, prominence, and authority. 
Having declared that there would be no rain in the land of Israel as God's judgment for her severe evil (1 Kings 16:30 – 17:1), his street cred was soaring (IT WORKED!).  
Book deals, national conferences, and a Netflix series were now no doubt filling his thoughts. 
Out of nowhere, the Lord commands him to stop the presses and retreat to a little creek called Cherith (Ke'-rith) to "hide himself."
"Go away from here and turn eastward, and hide yourself by the brook Cherith, which is east of the Jordan." (1 Kings 17:3, NASB95)
And here the now-famous prophet would stay. 
Fortunately, the Lord would send him a little meat and bread via raven-delivery.  
That was probably 'neat' for the first few days (also a little gross – think of where ravens would be finding meat!)  
But beyond that, mostly all there would be to do was watch the water recede (Elijah's only natural source of survival! See 1 Kings 17:7)
THIS is what you get for obedience?
No matter WHO we are, God's servant-leaders will experience lonely seasons at Cherith.
Cherith is the unexplainable waiting place. 
It's the place where we feel forgotten, cut off from the blessing that used to be ours.
Cherith ravine is the place where 
things feel dry

our resources are lacking

our passion is waning

our friends move away (or ignore us)

we feel alone (even in a room FULL of people)

we are passed over for leadership roles

we are held back by a physical limitation
Cherith is CONFUSING.
And while it isn't the place we would have chosen, ALL great leaders will have to pass through it.
1. Cherith Tends To Feel Unfair
Elijah only did what the Lord had told him when he prayed for there to be no rain in Israel.  
Now he had to hide from the wrath of wicked King Ahab (for fear of assassination).  Don't even mention that he is slowly running out of water BECAUSE he prayed according to God's will.
We would think that our obedience would cause God to hook us up right away. 
Leadership reality: Obedience often brings about MORE difficulty, at least at first. 
Even so, we must remember that for Elijah, Cherith was actually a sign of God's APPROVAL – not His ANGER.
2. Cherith Is Preparation
Elijah had been faithful with his first charge, but he would need more training in solitude for what laid ahead (See 1 Kings 18).
To truly be used of God in our generation, great leaders must be much alone with God, even when they wouldn't have chosen the context on their own.
Too much spotlight will end up blinding us. Too much applause will twist our hearts.  For our protection and preparation, the Master removes us to a place where the voices of people grow quiet, so He can teach us to listen deeply.
God's best work happens in secret.
When God forms a baby in a mother's womb, only He truly gets to see it. 
The men and women God will use must learn again and again that the vital victories of Carmel often come via the lowly preparation of Cherith.
Crosses still precede crowns.
Lord, 
Help me believe that my life is not as random as it sometimes appears. I choose to trust this day that you are doing a great work in and around me.  Help me persevere, growing firm in faith. Believing that what You have promised, You are able to fulfill.
Have you walked through seasons of loneliness? What lessons did you learn from it? 
Comment below and share this post.
Posted on August 23, 2018