Why You Should Watch The Heart Of Man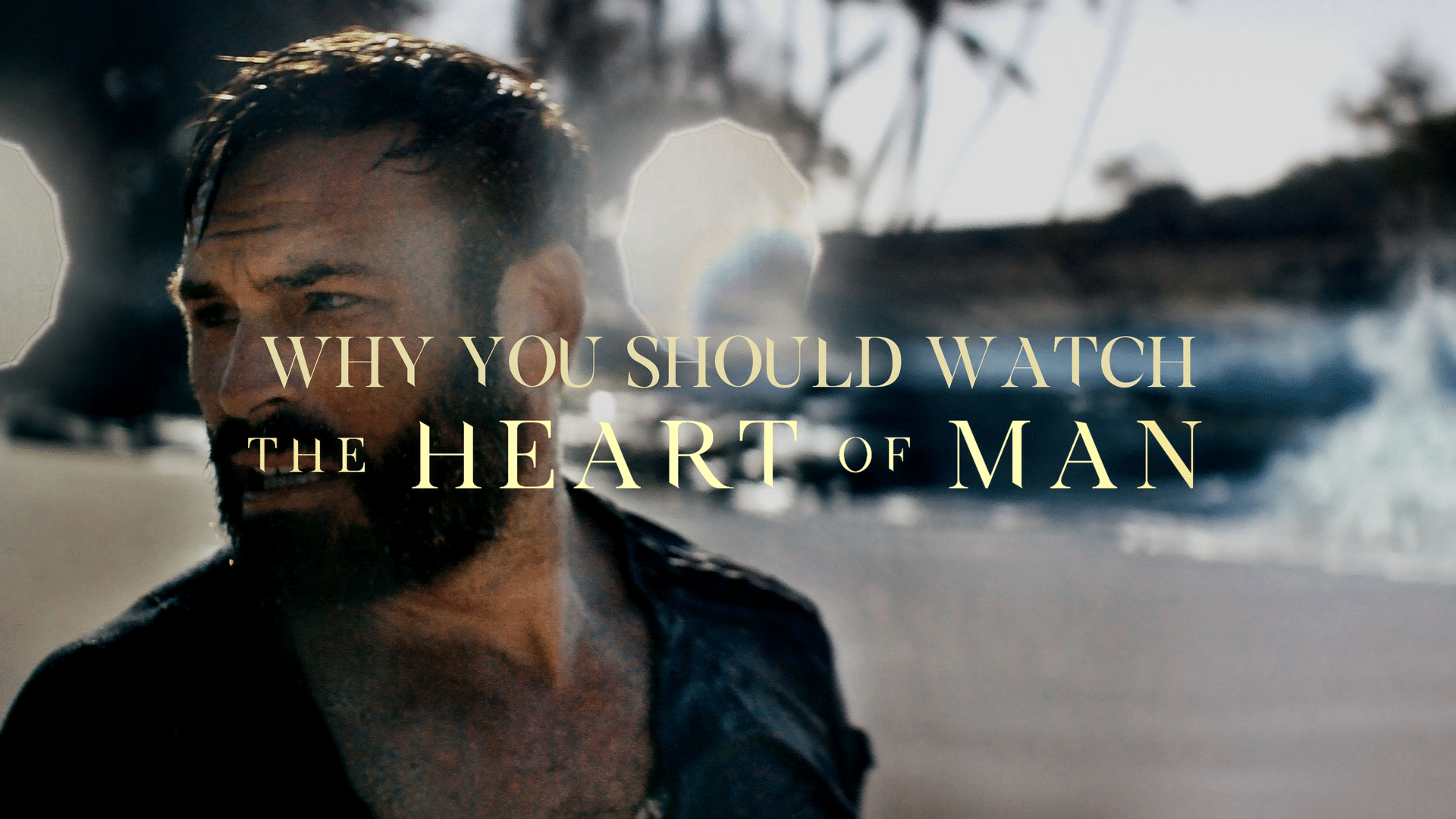 I LOVE movies. The most impacting movie I've seen in awhile is The Heart of Man, currently showing on Netflix. (Update in 2020: it is no longer available on Netflix, but looks like it's available to stream on Amazon).  
Porn and sexual vice are a SEWAGE LINE that flows beneath the surface of our society.  It is polluting the lives of the people you love and isn't going anywhere anytime soon. 
Consider this stat from fightthenewdrug.org:
"Porn sites receive more regular traffic than Netflix, Amazon, & Twitter combined each month." (HuffPost) (And here are 17 more shocking stats about porn use).
Here Are Four Reasons You Should Watch The Heart Of Man:
1. It Will Create Compassion. 
One of the strengths of this film is the way internal struggles are expressed in potent visual form. The Heart of Man gives voice to heart-battles that are difficult to give language to. 
Even though all sexual sin should anger and grieve us (even our own), if someone you love struggles with lust or sex addiction, this depiction of the spiritual death-match they are in will likely cause you to increase in empathy for them. 
2. It Will Help You Understand The Plans Of The Enemy. 
The enemy wants to get EVERYONE he can HOOKED on sexual sin as soon as possible (as early as age 6 in the film).  In addition to the damage the actual sin does to others, Satan also heaps on shame to shut down people's will to fight.
The Heart of Man is frightening in a good way.  
Especially powerful is the way the hosts of the film were victimized as children.  Satan starts early.  Hopefully, this film will cause many parents to rethink their internet-filtering strategy (and their children's friend-circles). 
3. It Raises The Bar Of Quality For Christian Film. 
This movie is refreshingly beautiful. Whereas Christian-themed movies are NOTORIOUS for feeling like B-movies (i.e. poor quality), The Heart of Man is visually compelling and not something you'd feel weird about recommending to a friend. 
4. It Will Give You Grace. 
Lastly, this film will remind you that no matter how deep our darkness, God is a rescuer, and that there is hope in His tender arms of love, even when our choices have demolished everything we held dear. 
Did you see it? 
Let me know what you thought below and share this post.