11 Random Pastoral Leadership Reminders For Anyone Under Pressure (Even Non-Pastors)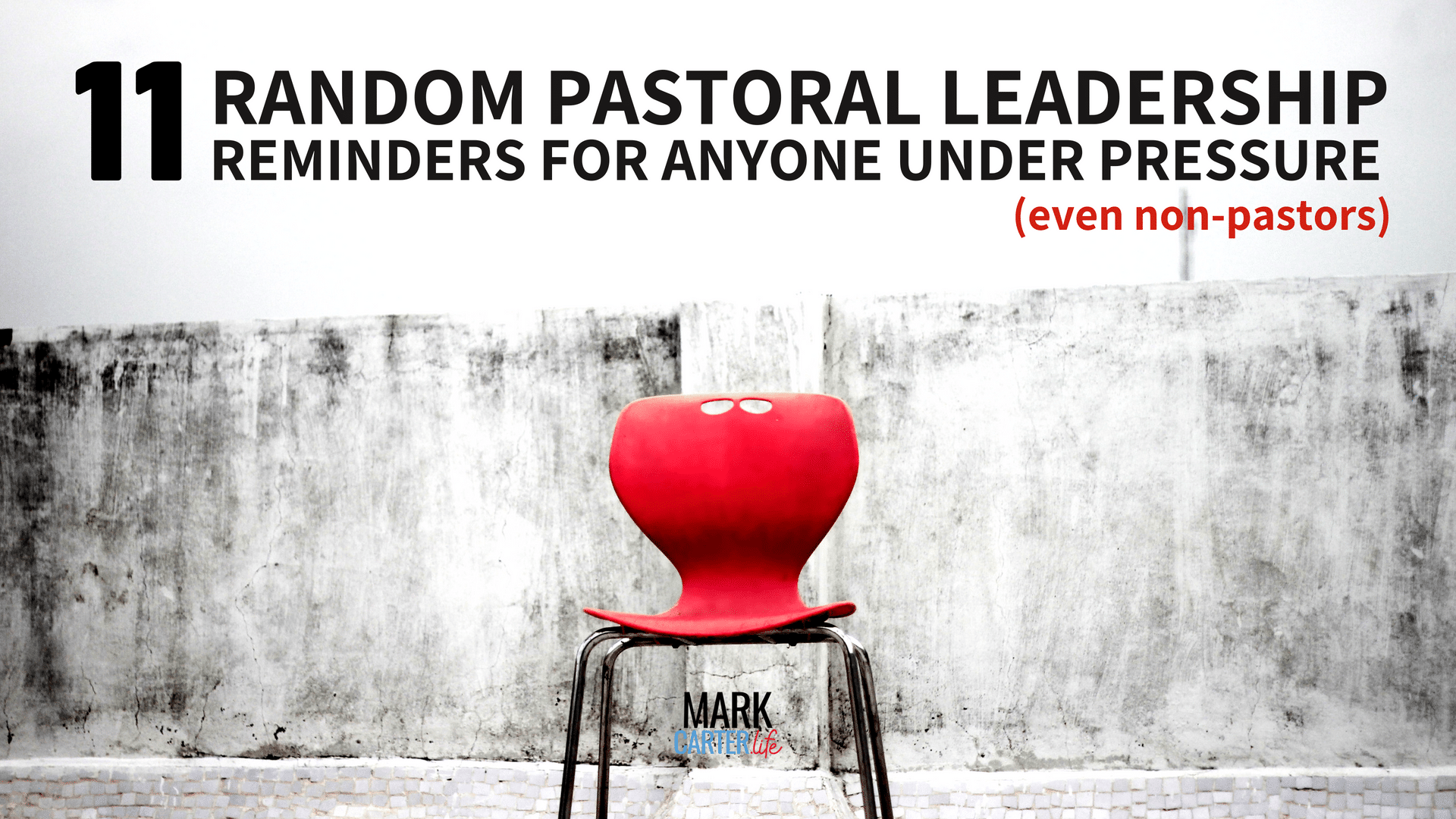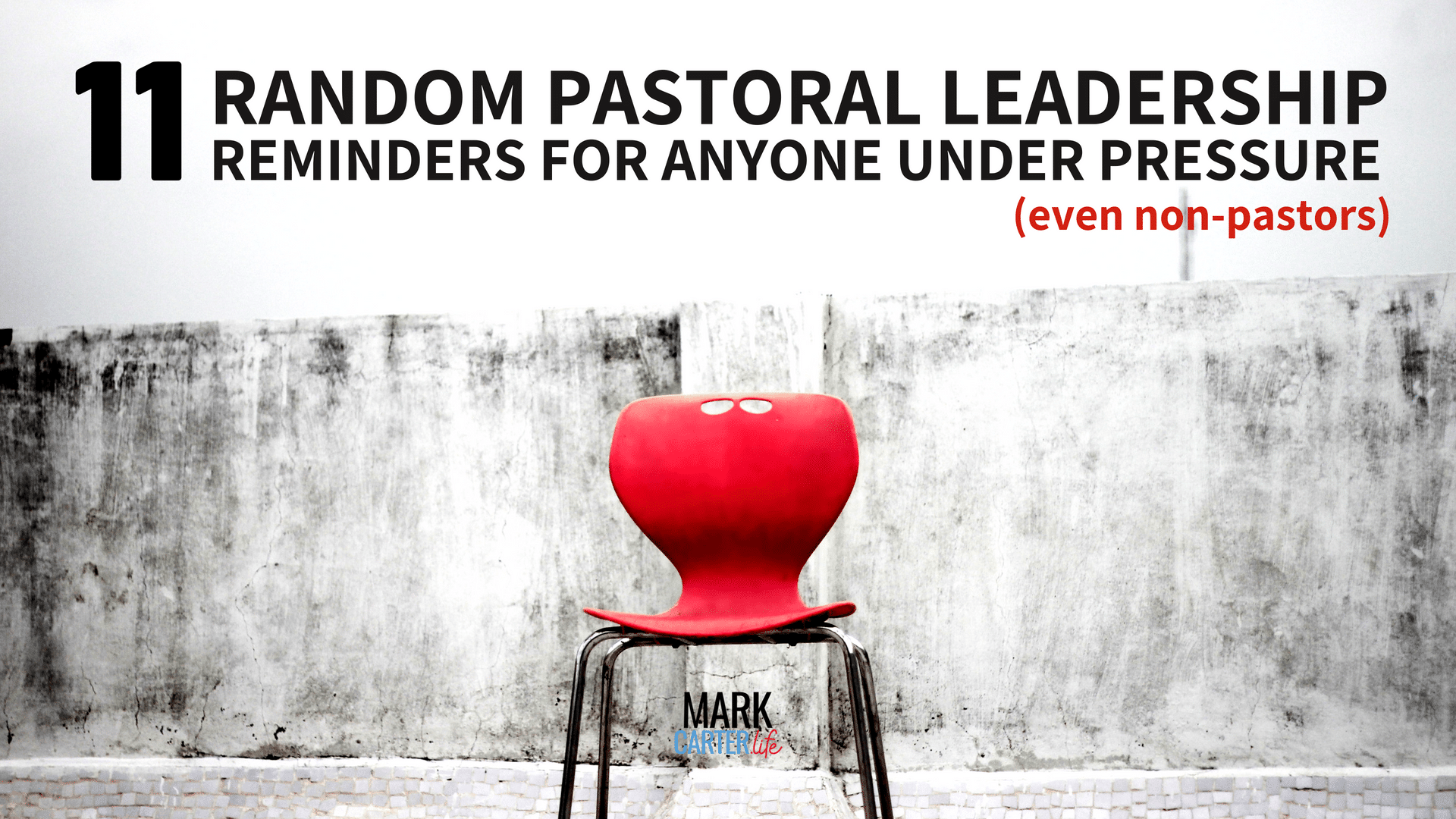 1. Nobody likes to disappoint people but it is part of the job. Make the RIGHT decision for the group even when some won't like it. With most stuff, the majority of folks will get over it in like 5 seconds and often didn't care to begin with.
2. Fasting helps clear the emotions back to zero and set things back in order in our heads. The person who takes the time and the trouble to conquer their appetite will have less trouble with the flesh. 
3. Harder seasons require more prayer, which is often the first thing we drop.  
4. Bind the devil. Jesus already won this victory but we ENFORCE it.  The enemy is a bully.  Remind him that you're aggressive, that you have not been given a spirit of timidity (see 2 Timothy 1:7), and that the violent still take the kingdom by force (see Matthew 11:12).
5. There is only so much any one person can do. If Jesus is really responsible to build His church, then you actually aren't (Matthew 16:18). Do yourself a favor and hereby resign from being responsible for it all. 
6. Not everything needs to be processed immediately. Just because some random person hands you work doesn't mean you need to agree to their timetable. The closer we are to the Sunday, the less mental energy you need to give anything other than the weekend (this doesn't mean you don't ever have to make decisions about other stuff, but the other stuff doesn't get to run around in your brain). 
7. Take it on the chin. Your brothers around the world, especially other pastors, are experiencing the same things (see 1 Peter 5:9). 
8. Most people love you and are working hard to help you. 
9. People want to pray for you and to know that you suffer too. Letting them know that you're going through trial is actually a way to honor them and makes the trial easier. 
10. You don't need to impress anyone. Jesus will remember all your hard work, but no one else will. Reflecting on this is good for your soul (Ecclesiastes 7:4, 9:5-6).
11. Whatever strain you are under, remember that God is in even THIS. 
His plan is WAY more expansive than you can possibly comprehend. 

He has purposes in your hardships that you cannot see. 

The truth is: you don't really know what is best for you – but your Heavenly Father does. 
Blessed be the Name of the Lord.  
Which reminder resonates with you most?  Let me know below and share this post.