The Fog of Work in Ecclesiastes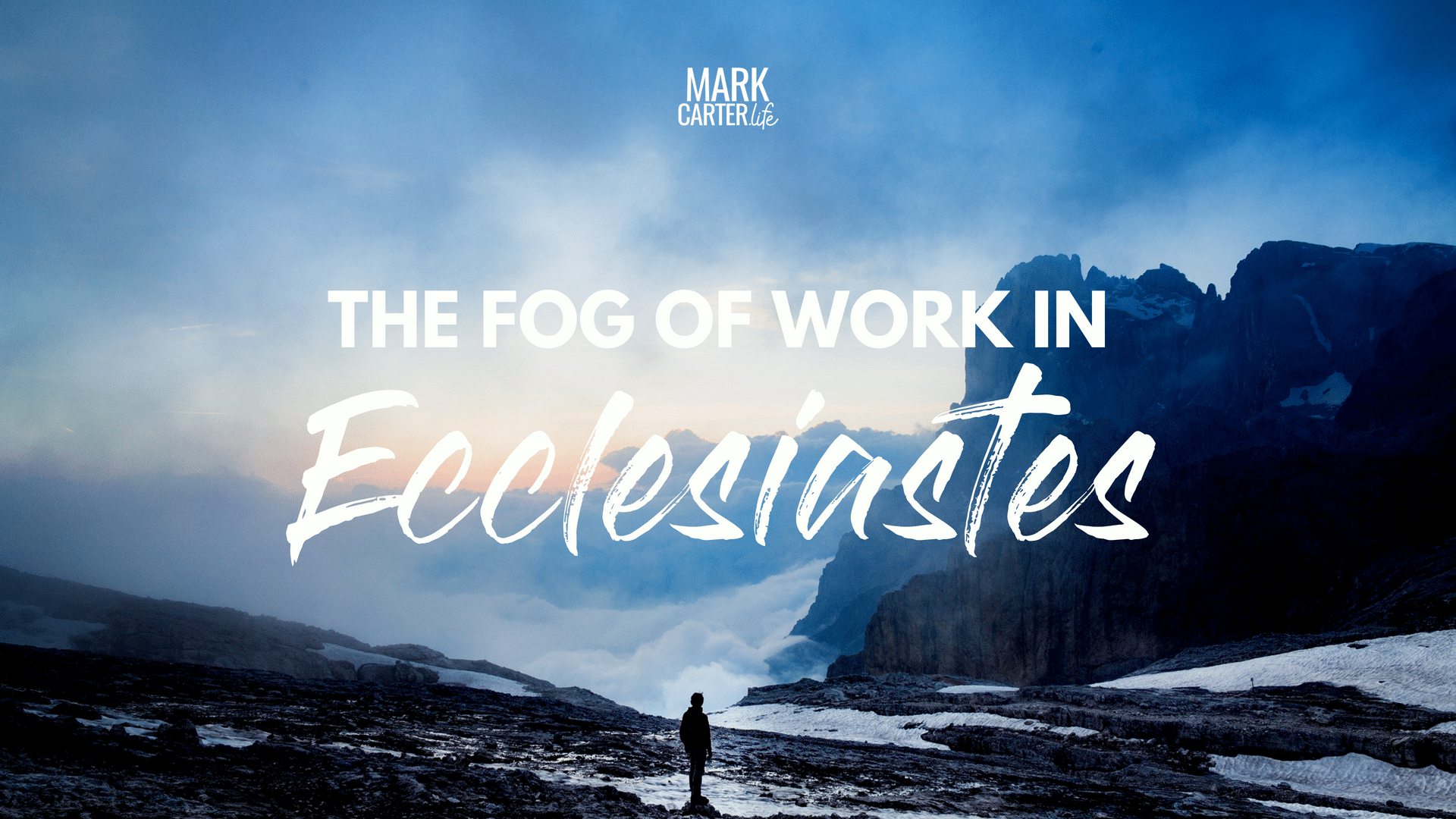 Ecclesiastes is a captivating and challenging book of the Bible. I've found that sometimes movies can add texture to what we're reading by giving us a visual and story-based representation of some of the book's themes. 
Adam Sandler's "Click" is one of those movies.
"Click" and the Fog of Work
Ignoring his family in order to get ahead as an architect, Michael (Adam Sandler) puts success before family, failing to realize said pursuit is deteriorating his most cherished relationships and causing him to miss the joys he thinks he will get to 'someday'.
With characteristic goofiness, Sandler finds out that the pursuit of riches doesn't really satisfy, especially when it comes at the cost of enjoying life and good relationships (see Ecclesiastes 4:8, 6:3a).  
As we're learning in our current series, devoting everything to the pursuit of success may 'gain' us something, but it does not bring satisfaction or give meaning to life, and death will erase all of it.
The lesson for us?
BALANCE between work and rest reflect wisdom and God's order. (See Ecclesiastes 4:6)
The potty-mouth humor would be fine for some but doesn't fit our family. "Click" is best seen through VidAngel to avoid language issues.
What other movies do you see Ecclesiastes themes in?
PS. It is SUPER meaningful to me any time you share posts or resources I send you with others.